Are you considering selling your home but you're not sure if it's the right decision or if you'll fetch a good price? You're not alone. Selling a property is a huge deal and requires some careful thinking.
Before taking the plunge, it's best that you fully understand what you're getting into. We've rounded up 4 things you should be considering before deciding whether or not to sell your house.
1. Understanding Your Reasons To Sell
Looking To Downsize
Perhaps you're at a time in your life where you're considering a smaller space. This is common for retirees or couples whose children have already moved out. Whatever the reason, a smaller home might be a better fit for you because it will be easier and cheaper to maintain.
Looking To Upsize
The other reason is that you're looking to go bigger and better. This is common for couples who have a growing family and need more space. Also, some may choose to make the upgrade because they're simply in a better financial position and can afford a larger home.
Cash Profit
Another reason is that the property market is doing well and you're willing to let go of your home to take a profit from it. There are multiple factors that will influence how successful you are at selling for a profit. To maximise returns, you will need to
time it right,
set the right price and
keep the underlying costs of selling a home under control.
Let's go through these below.
2. Real Estate Market 101
Understanding the environment of the real estate market is vital if you're thinking about selling your home at the right time.
Economic Trends
Just like any investment vehicle, real estate will be influenced by economic factors. GDP growth for instance is one of the main drivers of property prices and rental rates.
Growth trends of GDP per capita and median home prices tend to move in tandem with each other. Meaning, the better the economy and the higher the GDP per capita, the more likely for your home to sell at a higher price. This is because as a country moves towards a higher income nation, citizens are able to accumulate enough wealth to buy a home.
Other than GDP, higher inflation will translate to higher property prices and rental rates. Keeping these economic indicators in mind will help you make an informed decision if you're thinking of selling your home.
Home Grants
Australia has a couple of government policies in place for home buyers and investors. Some notable ones include: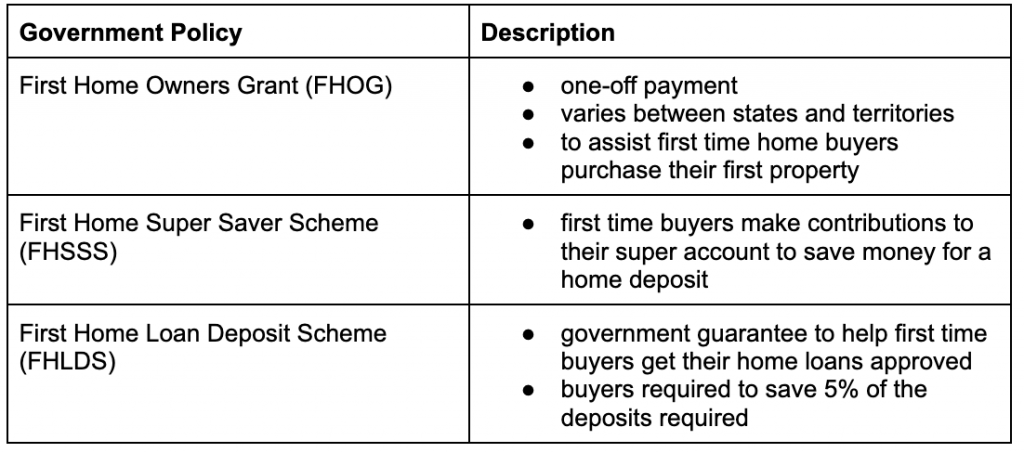 In addition to the above grants, stamp duty in Australia has been abolished for first time home buyers purchasing a house for $600,000 or less. As for foreign investors, the stamp duty is between 3.5% – 5.5%, depending on the state.
Having this information handy will keep you aware of where your potential buyers are coming from and how you can plan and time your sale accordingly.
Supply vs Demand
The real estate market is essentially all about supply and demand. When demand exceeds supply, prices will rise. When supply exceeds demand, prices will fall. The degree of how much change there is in price depends on the imbalance between supply and demand.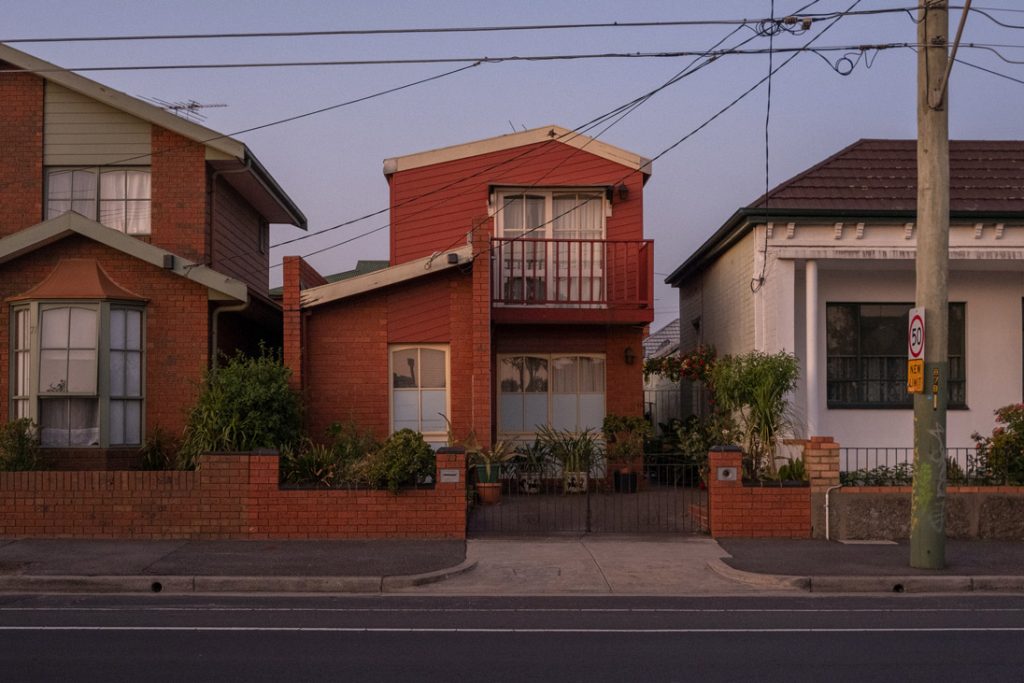 When deciding whether or not to sell your home, you'll need to first consider the supply and demand in your specific area. Some factors that may contribute to a rise in demand include:
New universities, schools or hospitals i.e.

construction of the 1.5 bil new Footscray Hospital   

Upgrades to infrastructure for public transportation i.e. new highways or railways

Upgrades to recreational facilities like cafes, grocery stores and convenience shops
You can find information on these developments within Victorian suburbs from the Department of Treasury and Finance website here. 
Factors that could contribute to an increase in supply however include:
Increase of new residential projects 

Release of housing or land packages
Before deciding whether to sell your home, you should have a good understanding of the supply and demand for your particular area. Some things you could look out for include:

Days on Market (DOM) data:

Indication of how long properties remain on the market. If properties are getting sold quickly, this could indicate that the market is in boom.

Rental yields:

Rising rental yields are an indication that there is a strong demand for rental properties.

Vacancy rate:

This metric will indicate the vacancy rate of properties i.e. is there low tenant demand or a glut of rental properties.
Competition
Taking note of the competition is always a good idea. Observe the listings in your area, especially those with similar properties to yours. Have these properties gone up in value recently and have there been lots of sales? Has YOUR property or overall location become more popular?
This will give you a better understanding of the market you're operating in and how you can plan your sale to your advantage. Which leads to the next point.
What's The Value Of Your Home?
Do Your Research
Research your suburb and find out what are its advantages and disadvantages. A few key questions you should be considering are:
Is your suburb well connected with accessible public transport?

Are there amenities such as notable schools (look into schooling zones), grocery stores and parks? 

How safe is your area? What is the crime rate?

Is there noise pollution from nearby highways?
These factors will play a big part in the demand for housing in the area and subsequently the pricing. An indicator of strong demand in your area is if properties are on the market for a shorter period of time or if there's little change in asking prices.
Appraisal And Valuation
It's important to note that these are not the same. An appraisal is an estimate done by a real estate professional to determine how much your house would be worth if it were to be put on sale. It's just a guide and therefore has no legal standing. If this is what you need, book a free appraisal with CT Real Estate here.
Valuations on the other hand give you the exact value of your home. A trained valuer will evaluate your property by considering multiple factors such as location, home features, ease of access and dwelling size.
If you're deciding to sell your home, it's important to get a valuation done to ensure that you are listing the accurate and reasonable price of your property. Overstating the price could turn away potential buyers while understating it could cost you.
How To Get The Best Price For Your Property?
There are multiple factors that will impact the value of your property. However, if you're adamant about selling, you'll need to accept that you have little control over its market value.
You could renovate certain parts of your home to add to its value but ultimately, external factors will still heavily influence its price.
While we can't control the market, we can equip ourselves with a better understanding of it. This is where reading market reports for your area or speaking to a real estate agent would come in handy. Reach out to our dedicated team at CT Real Estate to find out more.
4. Consider Getting An Experienced Real Estate Agent
A good agent can make a huge difference to the final price of your home.
Experienced In The Area
A local agent that has experience selling property in your area would be a big plus. This would mean that they already have a network of reliable business connections to work with.
Also, the agent would have a better understanding of the properties as well as potential customers and what it takes to close a sale there.
Strong Sales Strategy
This goes without saying – you'll need an agent that can actually sell. Having an agent that has a successful track record of selling multiple properties is a good sign.
A professional should have strong negotiation skills and a reliable sales strategy to ensure the best possible outcome for their clients.
Ability To Understand Your Needs
You should prioritise getting an agent that works for you and not the other way around. Getting an agent that understands your needs concerning the sales, be it the price or the timeline, is important.
A good agent would take the time to listen to your concerns and present a tailored solution that keeps your desires front and centre.
In Conclusion
As we've seen in this article, there are many things to consider when you're thinking about selling your home. You'll need to factor in the reason you're considering the sale, the condition of the market, government policies, the value of your home and its location.
It can be easy to be overwhelmed with all of this information. This is why you should consider enlisting the help of a professional. An experienced agent would understand the ins and outs of how the housing market in your area and would be able to guide you through it- often impacting on the final selling price of your home.
CT Real Estate has deep knowledge of the real estate market in the Melbourne CBD area and the city fringes. If you're thinking of selling your home in this area, contact our dedicated team to get started.