Legally, you don't have to use a real estate agent but most Aussies do anyway. There is no one-size-fits-all solution to this question because it all depends on your preferences and your situation. 
There are benefits to both approaches so consider them carefully. Yes, the thought of doing it on your own can be exciting, especially when you think about saving on agent fees. Having said that, there are reasons why almost everyone uses an agent. Let's look at some below.

What A Real Estate Agent Can Do For You
Valuation/Appraisal Of Property
A huge part of the sales process is identifying the value of your property. It's important to get a realistic value to avoid overstating or understating the price. 
Real estate agents usually provide an appraisal of the property for free. Sign up for a free property appraisal with CT Real Estate to get started. However, bear in mind that appraisals have no legal standing. 
Furthermore, you could get a formal valuation by a trained valuer who will consider the following factors to determine the worth of your property:
Land and dwelling size

Location

Connectivity

Home features

Building condition

Guidance Through The Sales Process
A real estate agent knows the ins and outs of the property sales process, and will be able to guide you from the pre-sales process right through to the final settlement. If you're unsure of where to begin once you've decided to sell your home, figuring things out on your own can be very time consuming and frustrating. 
A real estate agent can organise the whole process for you and even close the deal quicker. Along the way, they will also be able to provide you with some helpful advice on your sale. 
Marketing Strategy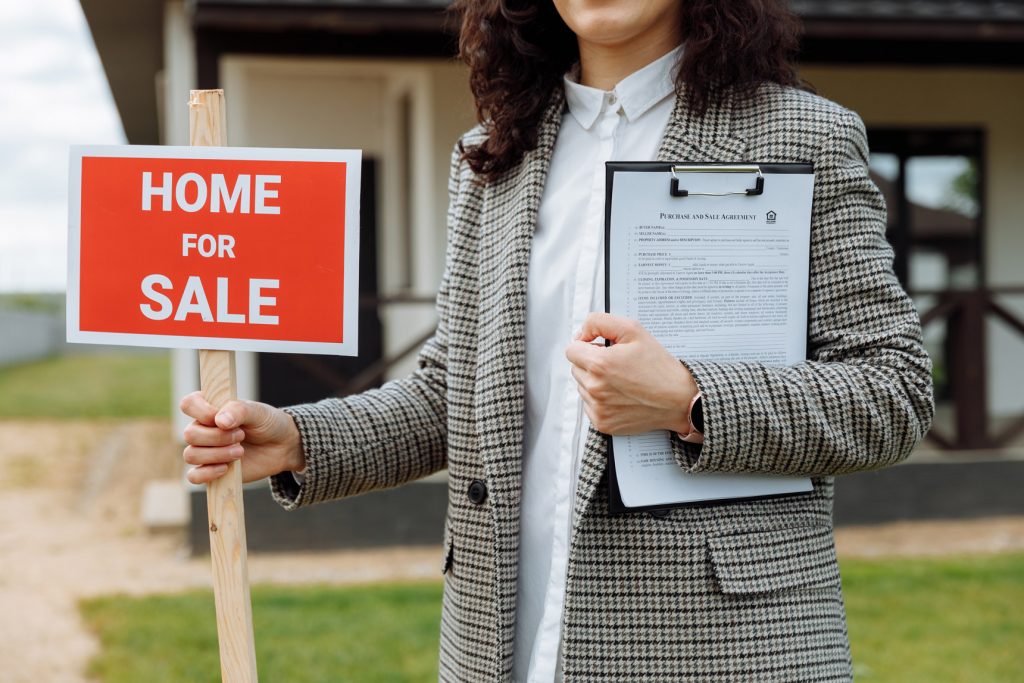 The successful sale of your property depends on how good your marketing strategy is. This is where a real estate agent can be advantageous. A good agent will have a strong marketing strategy allowing your property to shine in its best light. Their professional network of clients would also mean that they can show off your property to the most interested buyers. 
Additionally, real estate agents would know what mediums are suitable for advertising your property on i.e. online marketing, newspaper ads, signs and flyers. Instead of playing the guessing game with what might work, your agent should advise you on this so you save on time and money. 
Legal Documentation 
A real estate agent would be able to simplify the paperwork process for you so you can focus on other things. The paperwork includes documents such as the written offer, counteroffer and settlement agreement, just to name a few. 
Keeping on top of all of these documents can be overwhelming especially when certain documents have strict deadlines. A real estate agent would be able to keep you in check and ensure that you're not missing anything.
Benefits Of Hiring An Agent vs. Doing It Yourself
Pros Of Hiring A Real Estate Agent
Real estate agents would handle the meticulous details like paperwork, organising inspections from potential buyers, coordinating marketing efforts and managing calls from interested parties. 
Having someone in charge of this can save you lots of time so you can focus on other things.
Experienced and insight in your area 
Having an agent that is well versed with your area would be a huge advantage when pitching to potential buyers. Interested buyers can ask all types of questions such as the local bus/tram route, number of primary/high schools in the area and highway links. 
Having an agent that already knows the area well can potentially make the sales process move faster also. Because of their experience in the area, a local agent would have valuable information like the average market price or trends ready at hand.
Good marketing strategy and negotiation skills 
Real estate agents would have the best marketing strategy and negotiation skills to sell a home. They may already have an existing network of potential clients to pitch your property. 
Also an agent with years of experience under their belt would have good negotiation skills, which can be helpful in ensuring that you get what you want. 
Added value on experience and sale 
Having an agent on board puts you in a better position to close the deal at a more attractive price. 
Also, you will generally have a smoother experience with a professional there to guide you every step of the way. There is no price tag that can be placed on the peace of mind this will provide you.
Pros Of DIY (Doing It Yourself)
Save on agent fees/commision 
The main benefit of not using a real estate agent is that you'll save money on paying for their commission and fees. While this may save you some money, selling your home on your own requires a good business acumen and time. 
Direct involvement in the process 
Not going with an agent means you have full control over the whole process. This also means that you will get to know your buyers personally and can negotiate with them. 
But being directly involved with the sale means you will need to remain impartial about certain things and refrain from being too invested. For example, when pricing your property or negotiating prices, emotions can get in the way and lead to less desired outcomes.

How Do I Decide?

Time
Do you have the time to invest in running the entire sales process of your property on your own? Be realistic about this and consider your day job and other key responsibilities you have. Will you want to give up on those things to work on the sales process? 
If you can't commit to being fully involved, it's probably best to consider enlisting the help of a real estate agent. 
Expertise & Negotiation Skills 
Do you have the skills and knowledge required to market your property on your own? Are you able to negotiate the price well? This is a skillset not everyone possesses and could mean the difference between selling at a minimum or maximum profit. 
Consider The Added Value 

Real estate agents provide added value to the process of selling your home. They can handle the meticulous paperwork, finding potential buyers and marketing your property efficiently. 
In addition to this, you will be able to save some time and have peace of mind that a professional is handling your sale for you. 
You will need to consider these services and your own situation to decide whether it's worth the money to hire a real estate agent.

To Hire A Real Estate Agent Or Not? 
All home sellers will be faced with this decision and it all boils down to how confident you feel handling it entirely on your own. If you feel overwhelmed at the mere thought of the whole sales process and keeping on track with the documentation, perhaps hiring a real estate agent might be the best choice.
If you're looking for agents you can trust to guide you through the process from A to Z, reach out to CT Real Estate. With decades of experience in the Melbourne real estate market, CT Real Estate is well equipped to assist you on all aspects of real estate.