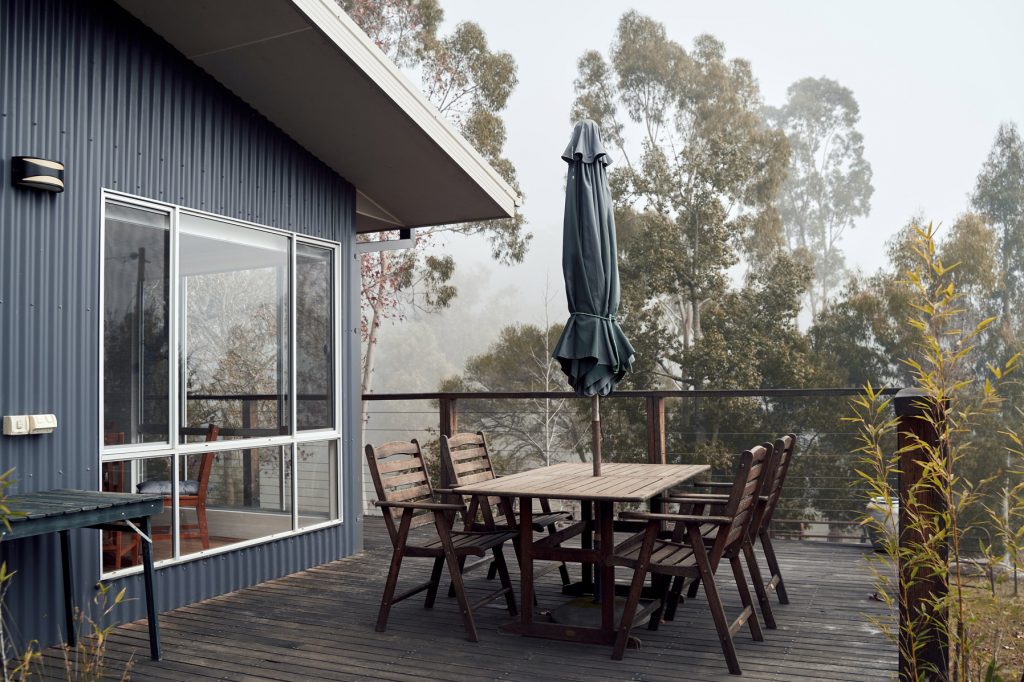 Finding out the value of your home is one of the first things you'll need to do if you're considering selling it. There are multiple ways to find out how much your home is worth, but which is the best and most accurate?
Before answering that, you'll need to understand all the options available and what factors may influence the pricing of your property. Firstly, let's take a look at why knowing the value of your home is so important. 
Why Is It Important To Know The Value Of My House? 
Simply put, your home is an asset that you own. Knowing its worth and tracking its value is good practice, regardless of whether you plan to sell or not. If you're selling your home, knowing its value will no doubt benefit your sales process and ensure that you don't overprice or underprice it when listing it for sale. 
If you're not looking to sell your home, knowing its worth will still help you understand the market better and enable you to plan a successful sale later on in the future. 
How Can I Find Out The Value Of My House?
Research Your Area And Property Type 
As with any other significant undertaking, doing your research is an important prerequisite of selling your home. This will help you understand the market better and allow you to plan your sale smarter.
Look into your local area and the average price of homes there. Also, make sure to search for homes that are the same type as yours. Having an idea of the value of homes in your area will give you a yardstick for the value of your own home.
To start, you can also get an estimate of your property's value online:
Step 1: Fill in your address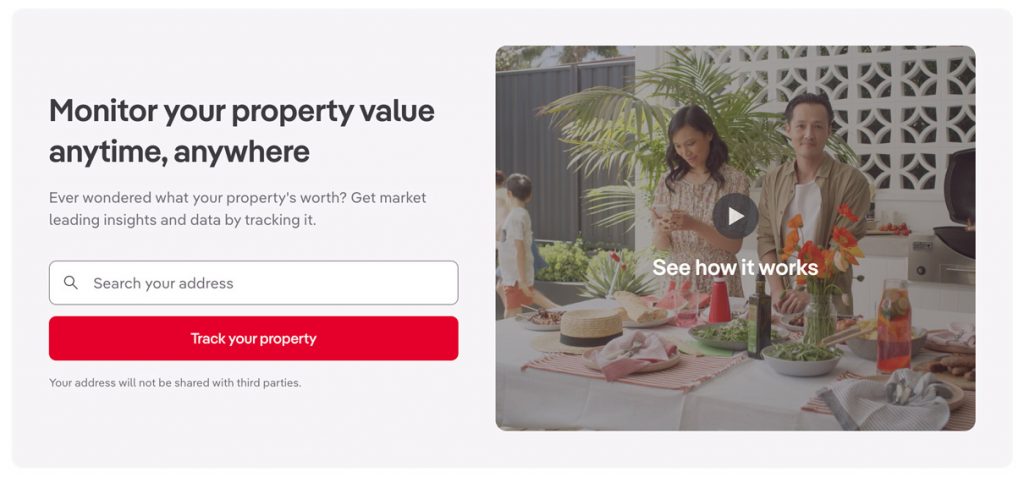 Step 2: Provide the reason why you'd like to track your property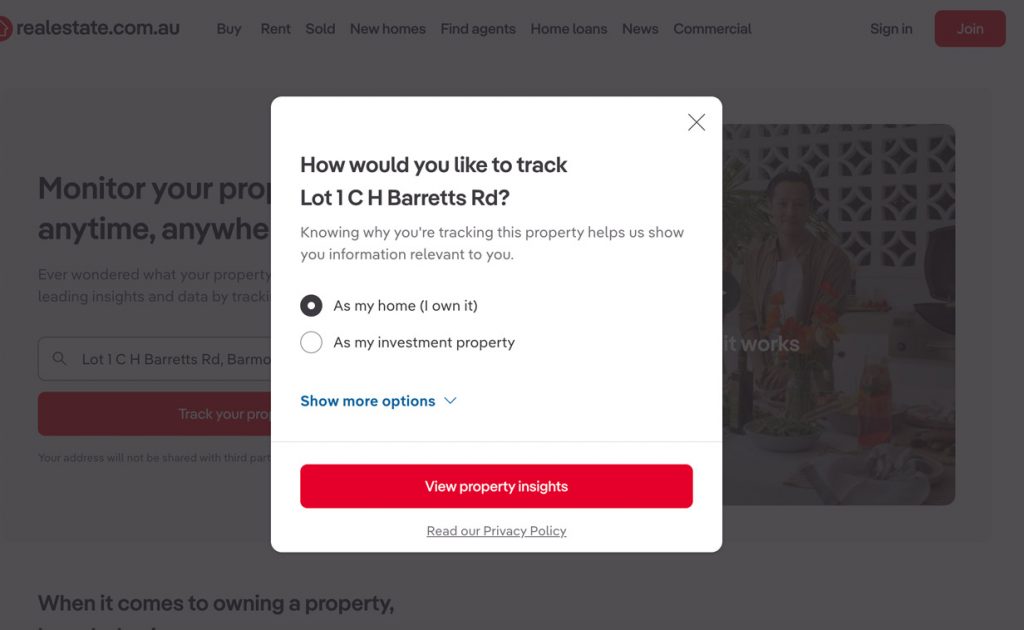 Step 3: Sign up with your email to get access to a detailed dashboard. Here, you can get an estimation based on whether you refinance your loan, sell or rent out your property or even renovate it.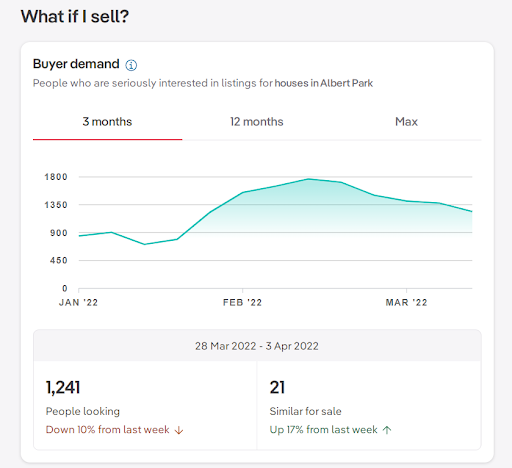 Appraisals vs. Valuations
Appraisals and valuations are not to be confused with one another. 
What's An Appraisal? 
An appraisal is an estimate of the value of your home done by a real estate agent. The agent will compare the value of your property with others in the area to determine its value.
An appraisal has no legal standing. It's merely seen as a guide to give you insight on how much your property is worth. Most real estate agents offer this service for free and it is useful to get if you're thinking of selling your home.
Contact CT Real Estate to get a free appraisal of your property today. 
What's A Valuation? 
A valuation provides you with a more accurate value of your home. It is a formal property report and thus, has a legal standing. A trained valuer will conduct the valuation by assessing the property and considering the following factors:
Features of the property

The property's condition

Location

Land and dwelling size

Accessibility to the property

Planning restrictions
A valuation can cost between $300 – $600, depending on the property size, location and other factors. 
What Can I Do To Increase My Final Sales Price?
While you can't control the market and factors like demand and supply, you can…
Time Your Sale Well 
Timing the sale of your property is complicated but with some research you'll notice that certain periods of the year are better than others. Learn how the different seasons like spring or winter can affect the success of your sale. Look into the real estate cycle and how to understand demand in your area. Check out our article on when's the best time to sell your property for further information on this. 
Figuring out the correct time to have your sale can get quite technical which is why contacting an experienced real estate agent may be of help. Getting a professional on board can give you the best chance of increasing the final price of your property.
Make Strategic Upgrades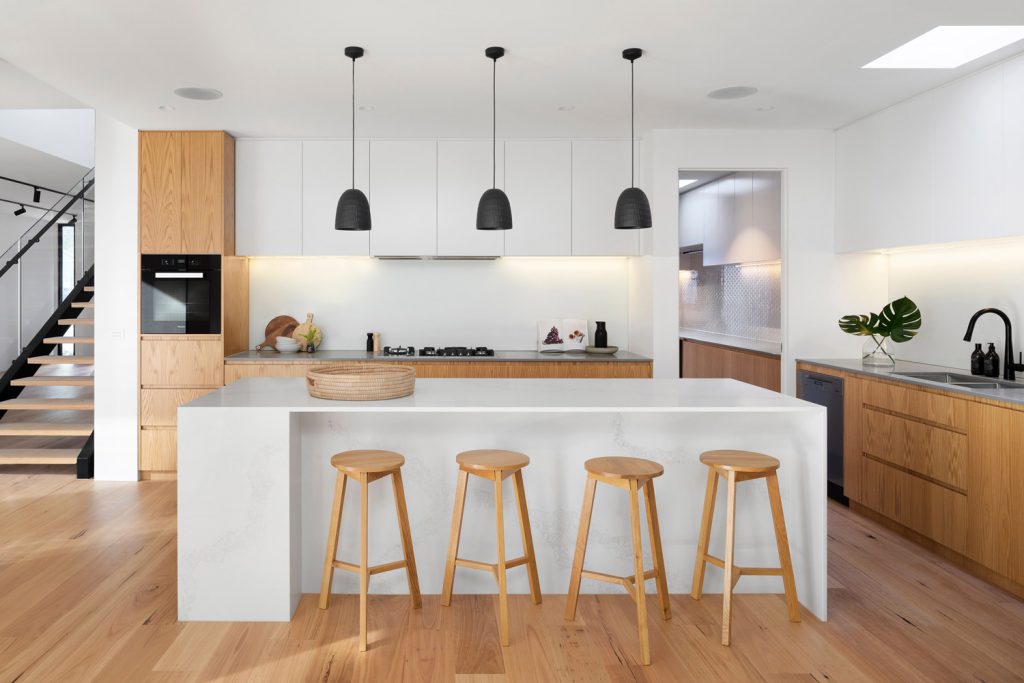 Upgrading your property can add to its value. This means first ensuring that everything is functioning well and repairing or replacing what is required. 
In addition, you can redecorate, repaint and clean your home to improve its appearance. This could involve making aesthetic changes to your kitchen and spending some time on the landscaping. Buyers are naturally drawn to homes that are well maintained which is why this can improve the demand and value of your property. 
Have A Good Marketing Strategy 
Having a good marketing strategy in place from the very beginning can potentially increase the selling price of your property and perhaps quicken the pace of the sale. 
You can market your home by putting up sign boards, advertising in local newspapers or promoting on social media. Whatever medium you choose, the aim is always to cast a wide net so you have a wide pool of potential buyers. Having more buyers interested in your property will increase the demand and value of your home. 
Effectively Negotiate The Price 
At the end of your sales process, it all comes down to the negotiation of the final price. Having a good marketing strategy goes hand in hand with effectively negotiating the price in this case. 
If you have multiple buyers competing for your property, you have the upperhand when it comes to negotiating. This can contribute to driving up the sales price of your home.
Bottom Line 
Many homeowners have considered selling their property but not all of them know how to determine its accurate value. To get a realistic and accurate price, you will need to do your research and get an appraisal or valuation.
CT Real Estate has experience in the Melbourne CBD area and can help you determine the value of your property. Reach out to the team to schedule an appointment or book a free appraisal.