Leasing out your property? Here's what's involved

The leasing process can be a daunting one for many homeowners. How should you price your rental? Do you need an agent? Where do you begin? 
Below we run through the process from start to finish- giving you a brief but sound overview and setting you up for success.
1. Start thinking about prices- research your area
Get a realistic idea of rental prices by first researching your suburb. 
Check out what is being leased and how much for online. Compare properties with similar features to yours- number of rooms and baths, land size as well as the furnishings that come along. Take note of the observed price range and ask yourself if that is what you're looking for. 
Note the distance to local amenities like shops and medical centers but also find out which school zone your house falls into. Houses in catchment areas of highly popular schools could potentially fetch better rent.
Finally, speak to a local property manager with specific information and experience in your area who can then advise you accordingly.
2.  Prepare your property
Before you start to advertise, it's prudent to think about what you need to do to add value to your unit. 
Start by removing all personal items and valuables that you intend to take with you. It's much easier to work with a decluttered house. 
Now look carefully at each part of the property. There may be things that need repairing and others that need some sprucing up. Replace anything that's broken or faulty and consider upgrades that will make your house more attractive. 
When thinking about upgrades, consider your potential clients. Students will have different needs and wants from a growing family. 
Here is a quick checklist. 
Repairs:
Heating and cooling 

All lights

Windows

Doors and locks

Appliances (washing machine, dryer, dishwasher)

Carpets

Walls (consider a fresh coat of paint)

Professional cleaning
Upgrades:
Furniture

Beds

Decking

Stovetop and oven

Garden and landscaping

3. Consider a property manager
While you can lease out property independently, there are many advantages to enlisting the help of a property manager. 
A property manager does more than just lease a property.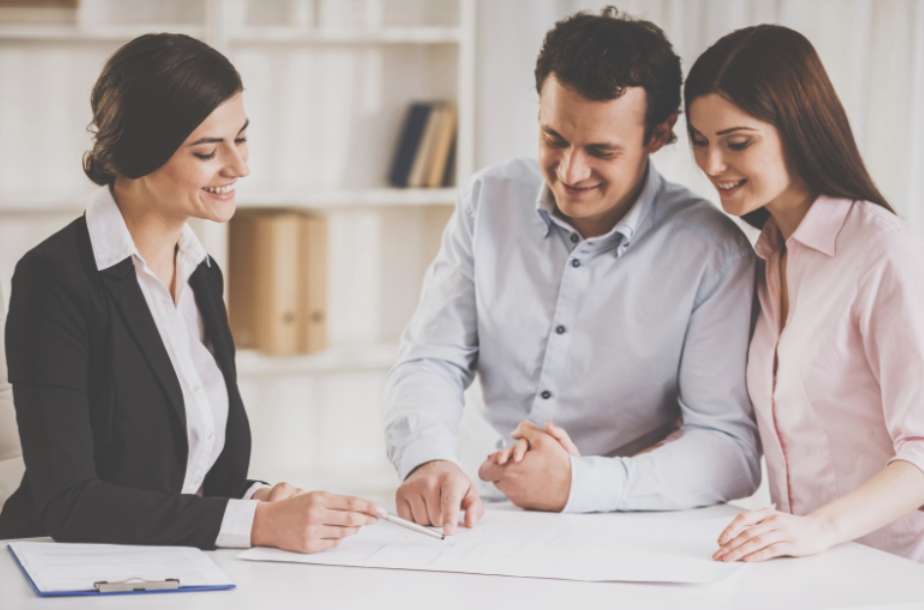 In fact their services cover areas like property maintenance, running proper reference checks for potential tenants, checking legal terms, collecting rent and conducting regular inspections. All of this serves to make the process a smoother and hassle-free one for you- the landlord. 
It would be a nightmare for most landlords to deal with middle of the night repairs, tenant disputes and unpaid rent without the guidance and expertise of a trusted property manager. A good agent will take it all in their stride and ensure that your interests are protected. 
So while there is a fee involved, an experienced property manager would provide sound advice and quality service that could lead to less stress, higher savings and better returns. It's the safest way to go for most investors.
4. Professional photos and staging

A quick search online will show you listings of houses that look inviting and warm- enticing enough for you to see yourself living there. But next to those, you'll find listings that just don't have that same attraction. 
Staging and quality photos can make that difference. Staging is the process of styling your house- usually by a professional, to look its best to its potential tenants.

This includes furnishings, pictures and decorations. It does cost a bit and it's often used for higher end rental units. As a landlord, you will have to consider the cost and work out if it's worth it for your property. 
That said, quality photos are a must for any type of rental. Use a good camera or hire a professional to get shots that showcase your house in its best light. 
5. Advertise and run inspections

Advertising is about making sure your house is visible and attractive to potential clients. 
If you have a property manager, they will take care of the process for you. If you're doing it on your own, ensure that your home is listed on popular websites like realestate.com and domain.com. You may consider other websites that you find relevant. 
Listing involves compiling quality photos and creating good copy that will help you communicate value to your target renters. Always include details like proximity to local facilities, school catchment zones and other plus points about the area. Once again, an experienced agent will be able to highlight your property's best selling points effortlessly to readers. 
You'll also need to decide on inspections times. Think about the type of person targeted and consider their schedules before setting inspection times- weekends tend to be most popular. Your agent will run the inspections for you and help you connect with potential tenants. 
6. Decide on a tenant and the agreement type
Applications will start to come in and with them, the responsibility to choose your tenant. 
To start, go through applications with a discerning eye. Consider the number of people who will be residing there, if they have pets and how long they are renting for. 
Be diligent to run reference checks and find out about their rental history and employment status. Don't forget to verify identity documents too. Your property agent will have access to the National Tenancy Database where they will screen for red flags like past disputes with landlords, court orders and even bankruptcy. 
Another thing to consider is the type of lease you will be looking at. These are the 3 types:
Short term fixed (fixed period from 1 month to 5 years)

Long term fixed (fixed period for more than 5 years)

Periodic (month-by-month lease)
Each type of lease varies in terms of flexibility and pricing. Think about your personal situation and decide on what works best for you.
7. Forms and Legal Documents
The tenancy agreement is a very important document. It is a legal document so ensure that the details on it are accurate.
It includes: 
Landlord details

Tenant details

Lease type

Rental price

Bond collection

Obligations for both parties (maintenance, inspections, restrictions on subletting etc)

Special terms
For landlords that collect a bond, an application needs to be made by your agent to RTBA to hold the bond during the tenancy period. Make a copy for safe-keeping. 
Ensure that you keep all documents for tax. This includes invoices for maintenance, landlord insurance, rental documentation and other expenses. 
To find out more, speak to one of our agents for a consult.